Preston County: An Ideal Location for Businesses
Located in northern West Virginia, Preston County has location advantages that help our local businesses succeed! With easy access to major East Coast markets, it makes our county a prime location for a variety of industries! Preston County is only 30 minutes from Morgantown, 2 hours from Pittsburgh, 3.5 hours from Baltimore & Washington D.C., and 4 hours from Columbus & Cleveland.
Take Advantage of Preston County's Many Location Advantages!
Preston County has few government regulations which makes it easier for businesses to grow with less red tape. Our county has no zoning, planning, or building code requirements, making it easier for the building and development of local businesses. Preston County has a diverse and hard-working workforce. The Preston County Economic Development Authority (PCEDA) offers training and development options as well, giving workers opportunities to always advance their skills. Click here to learn more about all of the location advantages that Preston County has to offer your business!
More Topics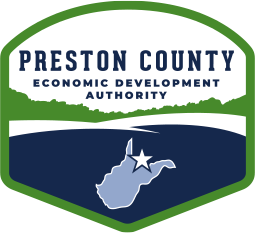 KINGWOOD — The Preston County Chamber of Commerce celebrated members' accomplishments last week at its Annual Dinner and Awards Ceremony. Houses & More Real Estate was honored as the 2022 Business of the Year. Udders Creamery was named the New Business of the Year, and Preston County Parks and Recreation Commissio...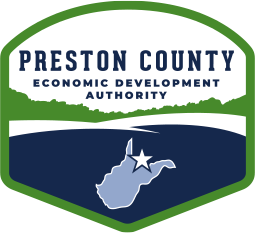 ROWLESBURG — Charles Wotring has been making chestnut furniture for 75 years. "I started when I was 8 years old," he said. "I made a covered wagon and took it to school. It's still in my attic. I made it with a pen knife." Read here for the full article.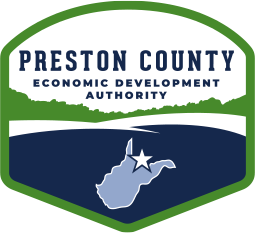 The Preston County Economic Development Authority (PCEDA) has a new website that is dedicated to informing the community of all business and economic development news! The PCEDA's goal is to be the main online resource for nationwide, statewide, and local economic development business news. This news will also include loca...